All orders placed with us are stored on our system to allow for you to view your order history at any point in time.
With the ability for us to record all order history, it has allowed for us to implement a unique and popular user controlled discount system that automatically awards a tier of discount (discount tiers chart attached below) to loyal customers based on the profiles total sales volume over a backdated period of one year (365 days).
If in the scenario that a period of time passes and no longer are orders placed with PPSA, so does the awarded tier of discount reduce until it returns to the normal retail price due to the cumulative value of sales decreases from the profiles order history backdated one year ago (365 days).
The discount system automatically awards discount AFTER orders have been placed and delivered and NOT DURING orders are being placed.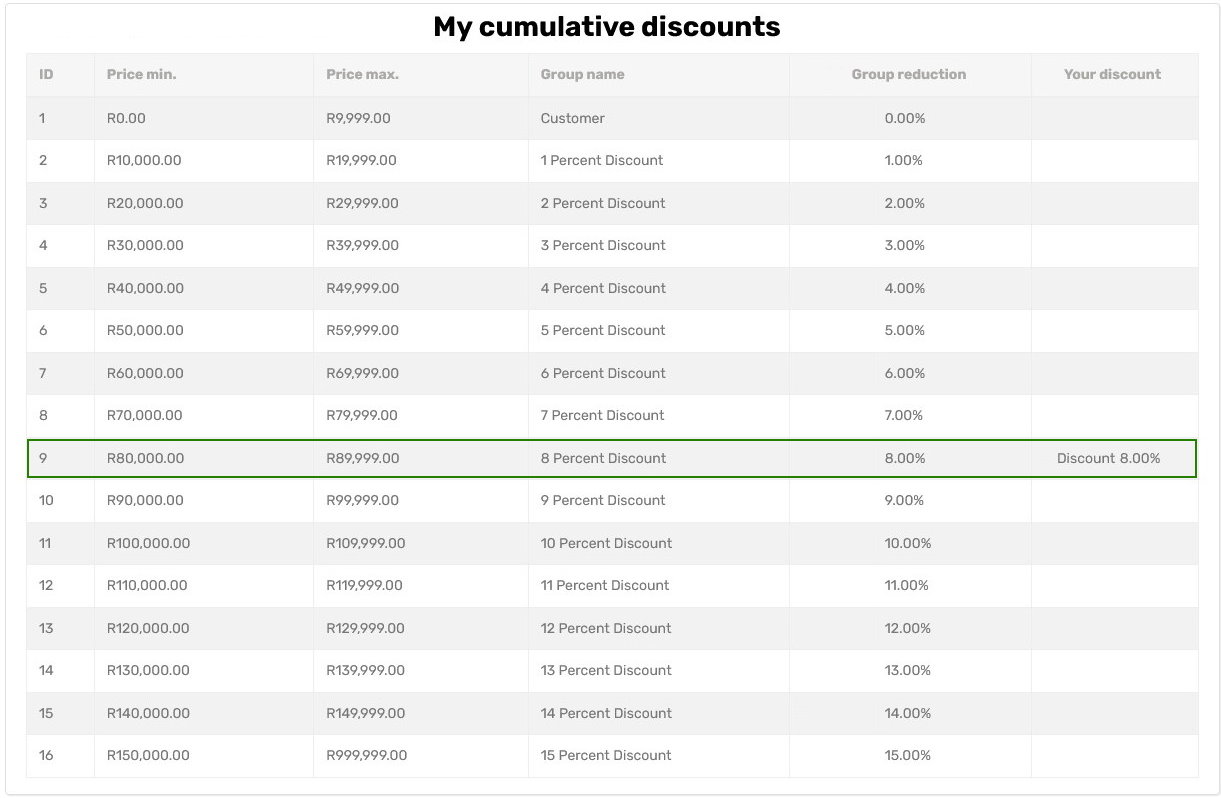 To access your profiles current awarded level of discount please click the link below:
>>>>>>>> My Profiles Current Discount <<<<<<<<